ciao!
Welcome to the KUMOverse☁️
---
The unmistakable sound of summet is back on KUMO ☁️
"This song doesn't need any statement. It talks about silence and silence is the best background to enjoy it"
– summet
---
---
MUSIC
Click on the artwork to listen to the second release of 2023...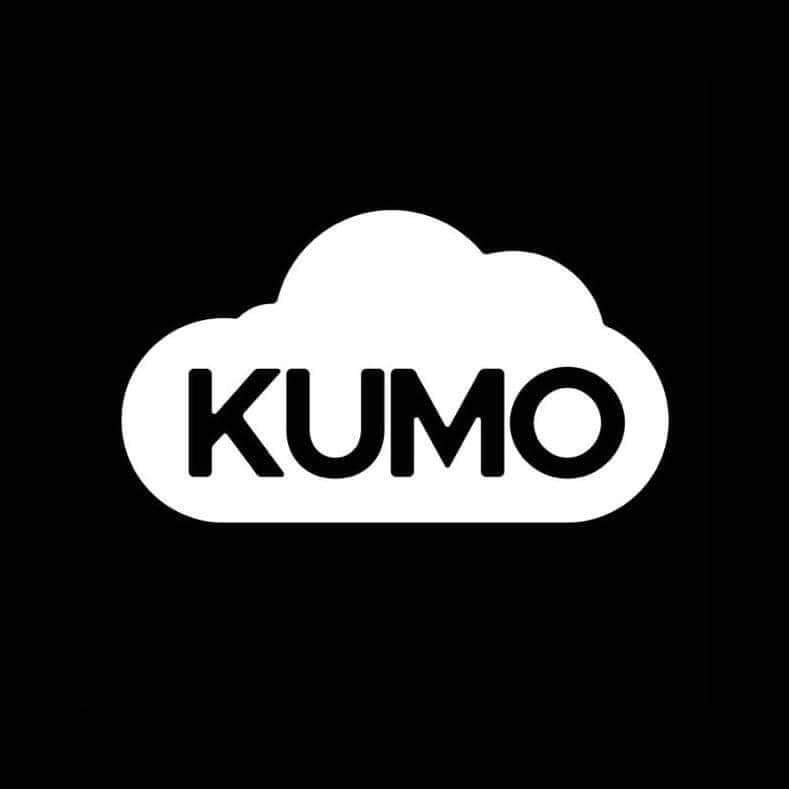 ...and dig into our entire discography.
---
You can stream our music also on
About
We're an independent electronic music label founded in 2017 and based in North Italy/Amsterdam. Born as a simple SoundCloud channel, over the past five years, KUMO has evolved into a full-fledged label with 100+ releases to its credit, including singles, albums and compilations. January 2023 marks the beginning of KUMO's sixth season.
BACKSTAGE INFOKUMO means 'cloud' in JapaneseThe motto "as free as a cloud" describes our desire to release quality music without being bound by trends and business logic.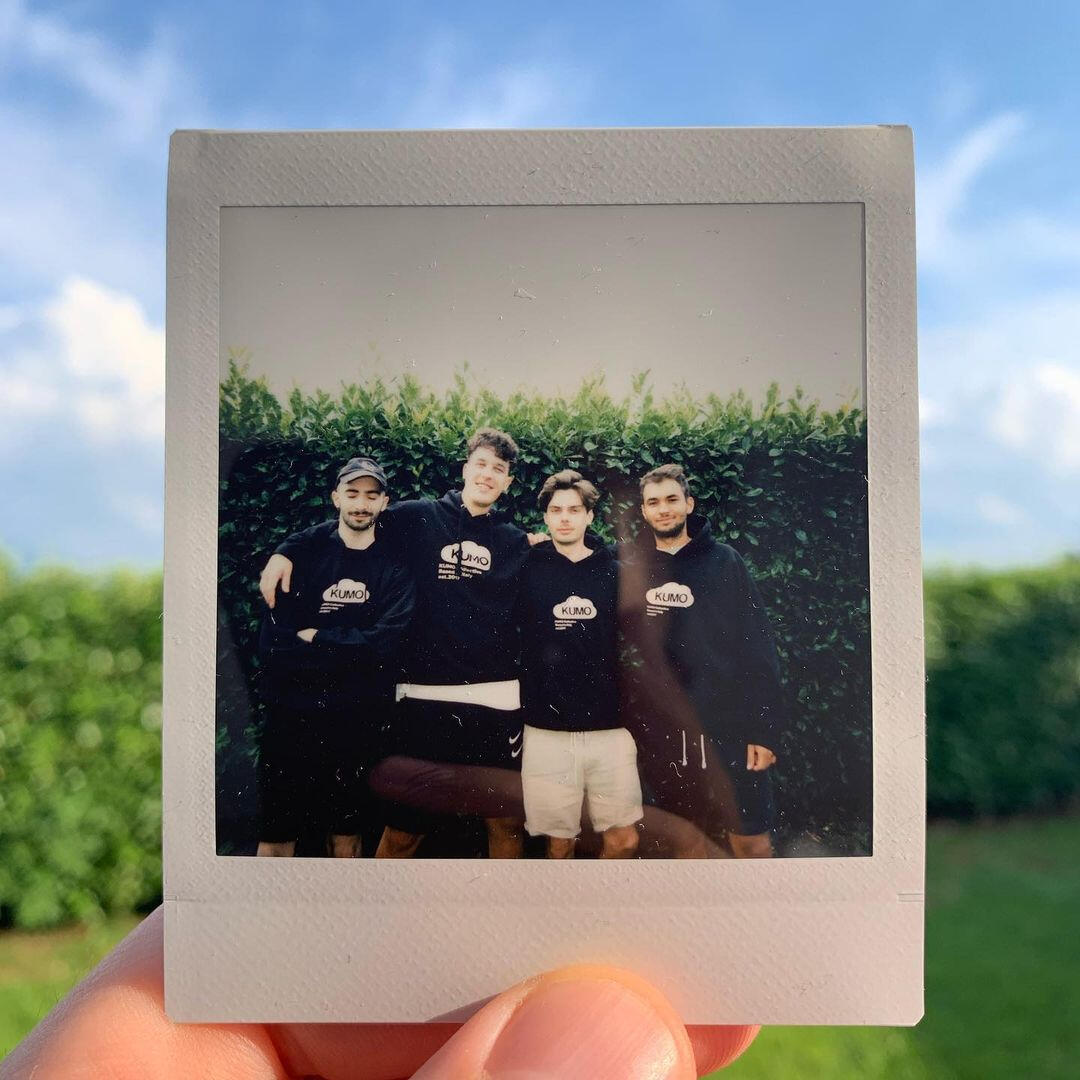 MEET THE TEAMPatrick
The BossAlessio
The Co-FounderFrancesco aka 6amsunset
The Graphic Wizard
Get in touch
Feel free to reach out anytime by sending an email at info@kumocollective.com or via DM on these platforms☁️
KUMO RADIO
KUMO Radio is now an Audius exclusive!The format remains the same. In every episode, the first 30 minutes will be mixed by our resident Marlus while the second half will be curated by a different guest each time.
---
---
We are super excited to welcome a legend like laxcity as the second guest of this new season of KUMO Radioshow! Hands down he's one of the brightest minds of our generation and it's not an understatement to say that we built KUMO listening and looking up to his music. Don't miss his prime selection of blissful vibes + another mesmerizing mix by our resident Marlus.
---
---
summet presents
axiom lp
Dive into the Axiom universe!
---
TRACKLIST💠 axiom
⚛️ quantum
🌀 spiral w/ jedwill
📜 rationality // faith
👤 solitude w/ reeka
♾ more
💗 embrace
---
ARTWORKS
created by the 6amsunset.
Below you can see some early concepts/alternative versions of the album's artwork.
Honestly, my description of what I wanted the art to be was pretty vague. nonetheless, Francesco knocked it out of the park, delivering beautiful images and videos to represent the project. He worked under short timelines but always went above and beyond, offering several versions and revisions to choose from.- summet
---
COMMENTARY
Learn more about summet's creative process with this track-by-track commentary where he shares with us the stories behind each song.
---
FEEDBACK
Some of our favorite comments about axiom:
camoufly - this summet LP is insane ✨✨✨ big ups and shout out to my guys at KUMO CollectiveEyezic - I love this project so much! Love KUMO, love summetJohn Donahue (FUXWITHIT) - From cosmic amounts of energy, to deep and soulful storytelling, 'axiom' is a special and organic pool of possibilities.Sean Goodwin (Staged Haze) - 'rationality // faith' encompasses those dark feelings of utter confusion and disarray during vulnerable times of need. In that regard, it shares similarities to Porter Robinson's 'dullscythe'.
---
In conjunction with the release of axiom's remix pack, summet brought us on a musical journey through the songs that inspired him the most during the creation of the album.
---
AXIOM REMIX PACK
After the success of summet's debut album axiom, we're proud to present you a phenomenal remix pack:♾️ more (Alkyn remix)
📜 rationality // faith (Pala Chrome remix)
👤 solitude (declares. remix)
♾️ more (Zimoh remix)
💗 embrace (Voliik remix)
Voliik
I've always loved KUMO and my friends running the label, so it was inevitable that we worked on something together. When they asked if I was interested in remixing one of the songs from 'axiom', it was a no-brainer. Listening through the album's tracklist, I picked 'Embrace', as the melody stuck out to me. I immediately pictured a dreamier, epic four-on-the-floor take on the original. Didn't take me long to get all my ideas in place as the melody and summet's vocals, were fun to work with.
Zimoh
I approached this remix pack "blindfolded" and I let my instinct guide me in the choice of the track. I ended up choosing 'more' due to its catchiness. I think highly of summet's affinity with melodies and his ability to create memorable music. That's why my approach was to keep the remix as close to the original mood as possible while adding elements of my own.
Alkyn
About 2 years ago I made a bootleg remix of a another summet track titled 'Worth' but I never imagined I'd get to do an official remix for him. Yet here it is! Remixing 'more' has been a formidable challenge. I started matching randomly selected vocals from the album together with samples that would do the track justice. After a rage-filled, bloody and torturous quest for good sounds I ended up making a dark 4/4 beat set free in a sea of harmonics and sense of relieve.
OFFUSCATO 002
Back in December 2018, OFFUSCATO vol. 1 was the biggest project we had ever released on KUMO. It was our first long-format project and putting together those 6 songs was a gargantuan effort. In the following 3 years, we've never set aside the desire to continue the series with a second chapter, but we always felt the right time still had to come.
---
---
When we sat down at the beginning of the year, planning the last months of 2022, we quickly realized all the pieces were in the right place and nothing was holding us back anymore. We then went on the hunt for the most interesting and deserving emerging artists, with the goal to give them a spotlight on our fast-growing platform. After months and months of work, emails, messages and calls, we assembled a multifaceted team of brilliant artists. There're some friends who have already collaborated with us, Sam Day, Zimoh, Subarctic, and fresh new names such as Ignavia, H4nt, Joro Dudovski, Gudboy, oliver.
---
---
OFFUSCATO 002 fearless features the most different genres. It jumps from the hip-hop infused trap of Gudboy's Better (which has been featured on thissongissick), to the Garage-inspired vibes of Blinded By Words and Love U, Around Me, to the fierce Drum&Bass madness of Cults, to the fast four-on-the-floor rhythms of Love Me. The good part? That's not all. I won't spoil I Really Tried and Despair because the surprise is well worth.
---
CREDITSArt director: 6amsunset
A&R: Patrick Canal
---
art gallery
KUMO is also known for its iconic artworks made by our incredible, brilliant, mad graphic designer: 6amsunset. Here we want to celebrate his immense talent by showcasing some of his artworks from season five. Which one is your favorite?